This. Is. ALIEN. You are with. Sigourney Weaver. Aboard the spaceship Nostromo. Caution. The area you are en-ter-ing is extremely dan-ger-ous. Something has gone wrong… If you get why I punctuated that the way I did, then you remember the ALIEN scene on the former Great Movie Ride at Disney's Hollywood Studios (oh how I miss that attraction). Ridley Scott's science-fiction horror masterpiece that convinced you that "in space, no one can hear you scream" is still the definitive science-fiction/space horror film. Furthermore, it reinvented the space-horror movies from the 1950/60s. Sitting between Halloween and Friday the 13th, this film came as a surprise for the horror genre because it countered the direction that the horror genre was going by reimagining the emerging slasher genre in a setting that is more terrifying and limiting than a house or town in which a serial killer is slaughtering teenagers. Just 10 years after the Apollo moon landing, this film takes on characteristics of that which is frightening about this new frontier that we are exploring. What if there is a killing machine monster out there? Scary stuff.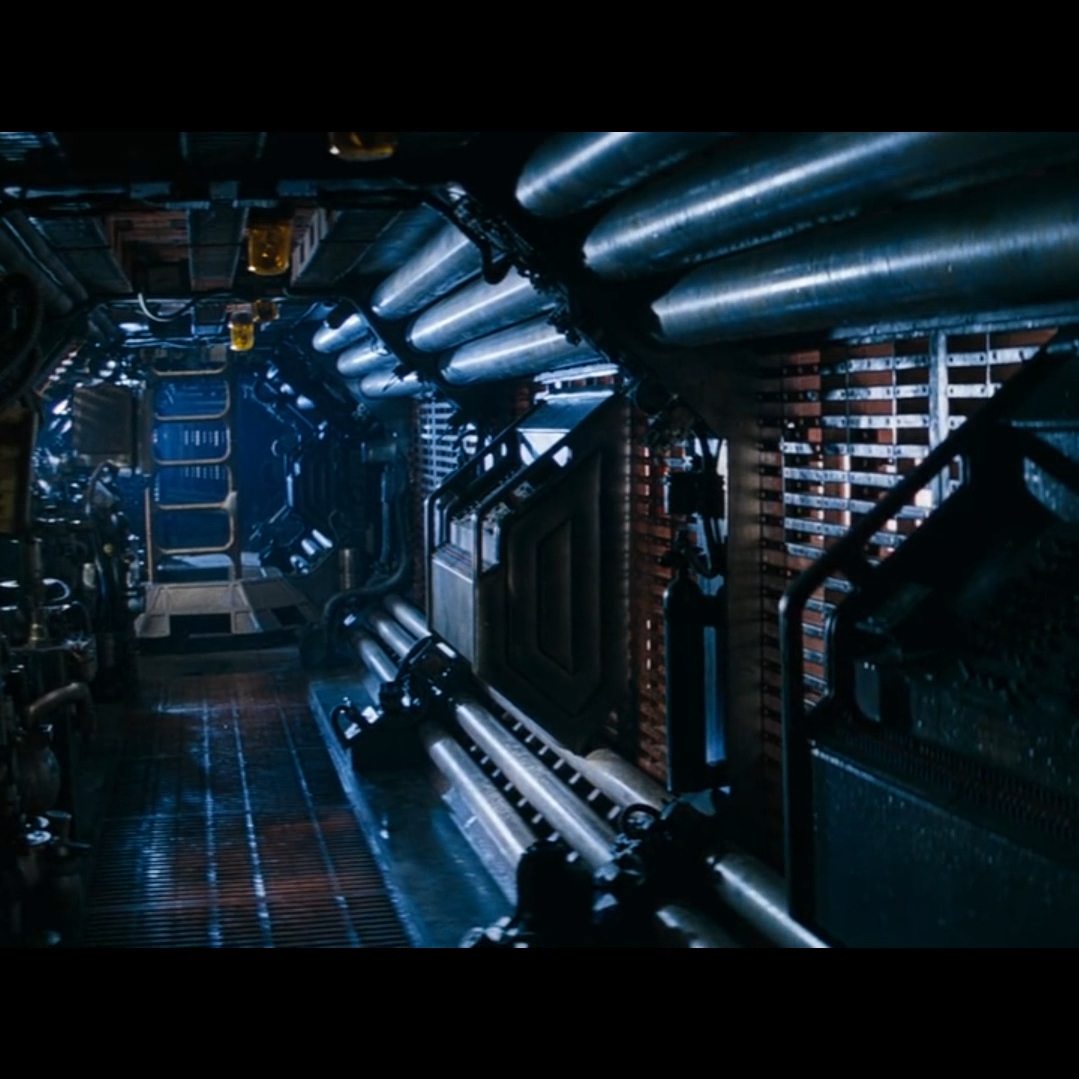 Until ALIEN, movies and TV shows set in space depicted a clean, optimistic, new world. ALIEN subverts this expectation by delivering a used, broken-in, aged space. The Nostromo was nothing like the U.S.S. Enterprise from Star Trek or the Star Destroyers from Star Wars. The design of the Nostromo communicated a dirty, dingy space that is far less appealing than the world of the United Federation of Planets. The effect of this upon audiences was fantastic because it made the future look far more realistic than anything that had come before it. The world of ALIEN truly felt like a future that was used. Indirectly, this intentional design also shows us that the passengers aren't heroes, highly intellectual explorers, or uniquely skilled individuals. The rough design of the Nostromo parallels the roughness, lack of refinement in the characters. Again, they feel like real people, a people that we could connect with in ways that we could never connect with the characters from space-horror and monster movies in the past. The future, as illustrated in this film, is relatable. From the design of the Nostromo to the development of the characters themselves, audiences are invited into a world stepped in expressive meaning and emotion.
Beyond taking the horror genre into space and integrating some of the psychological horror and slasher elements outlined in Psycho, Halloween, and others, Scott's Alien also provided horror audiences with a new type of final girl, social commentary on gender roles, heteronormativity, and human sexuality. Much like the Freudian components of Hitchcock's Psycho, this horror film also explores the deep fears and desires that are often suppressed by the subconscious. Furthermore, the film also explores the fears associated with child birth by "impregnating" men resulting in body horror trauma. The counterarguments to heteronormativity is manifested in Ellen Ripley as an androgynous female who behaves in a very masculine way, the film provides an opportunity to talk about gender roles.
Although Ripley is, for all intents and purposes, not even on our radar for nearly 45mins into the film, following a tragedy, she is thrust into the forefront of this mission. Scott's Alien dared to challenge the status quo in order to deliver the first female action hero, and place her in center stage. The long and short of it is that Ripley subverts the typical science-fiction hero trope to embody both the feminine and masculine to redefine what a hero is within the sci-fi/horror genre. Breaking gender norms for the time, she was neither arm candy, simply a side kick nor required rescuing by a male character. Her character and actions were not defined by gender. She is our final girl, and so much more. Not only did the character of Ripley contribute significantly to horror, she also broke ground for female heroines in the world of cinema at large.
Like Clarice Starling in Silence of the Lambs, Ridley is also someone who is equal parts female and male. In fact, you could argue that she takes on more masculine characteristics as the narrative plays. This playing with the roles of men, women, and their respective bodies and minds can be realized when viewing the character of the xenomorph as the "monstrous feminine." The monstrous-feminine is a psychological construction generated by male anxieties about the female body and sexuality. Scott's Alien depicts the maternal body as monstrous. More specifically, the film repeatedly examines the scene of birth or origin. Interestingly, there are three different representations of the concept of birth in the film. In terms of the production design, Alien can be likened to a gothic horror set in space. Scott's brilliant design conveys to the audience the extreme isolation and claustrophobia. There is also an fascinating dichotomy in the worlds that are represented in this film by pitting the mechanization and technology of the organization for which our explorers work and the monstrous origin world of the alien, which we learn more about (whether you like the films or not in the prequels).
Your central character need not always be the first or second character we encounter in a screenplay. This is true with Ripley as she emerges as the central character midway through the film. However, we are given hints at her destiny throughout the first act in subtle ways. It was important to the plot to establish her as a woman in order to make her actions later on in the film so kickass and assumption shattering. Had she been seen as "masculine" or strong from the onset, then we would not be as impressed with her actions–we would expect them. Part of her power as a strong female character in horror is taking what we assumed about her (or a female character in general) and subvert our predisposition. Whereas Ripley is not the first female heroic character in a horror film, she is one that never becomes subjected to the male gaze or becomes some fantasy version of a woman. Even though female heroic characters who wear sexy clothes, wield phallic guns, or use their bodies as femme fatals can be strong characters, they are still some heteronormative fantasy for a male screenwriter or director.
Essentially, the aforementioned female characters lack an authentic humanity. Ripley is strong, vulnerable, independent, scared, mortal; these elements that make her believably human. There is so little suspension of disbelief in her character that she could nearly exist in real life. Furthermore, her character is incredibly complex; she exhibits strong intuition and intelligence, chutzpah, is brash, talks about PTSD, outspoken, rigidly wants to go by the book instead of saving a man's life, has a natural beauty but doesn't spend much time on hair or makeup. All these traits portray someone who has incredible depth and dimension. She is a survivor. No matter how grizzly, messy, constricting, or frightening her soundings become, she remains steadfast, collected, and brave. As the 1970s saw many changes in censorship, ratings, guidelines, etc., the ability to show gorier, more visceral body horror special effects, and on screen violence allowed Scott to confront the character of Ripley with cinematically innovative ways to test her resilience and survivorship.
The character of Ellen Ripley is also a strong pillar of the American horror film by virtue of her representation of gender politics. Even before it became popular, in more recent times, to use both male and female characters in motion pictures as a conduit to comment on the state of affairs for a particular group within our society, Ridley Scott crafted a visual masterpiece that did just that. Highly innovative, forward thinking, and progressive. The subtext of the film confronts us with a woman trying her best to fit into a man's world. In addition to that subtext, research into the screenplay for this film shows that all the characters were written as gender neutral. Interesting stuff, right?!? Another gender-related observation in the character of Ripley, is her both metaphorically and physiologically clothing herself in masculinity all while remaining a women. In one scene, Ripley steps into a space suit. And this space suit can be read as Ripley playing the role of a man while remaining a women at her core in order to challenge the patriarchal system to prove that she is capable of anything that a masculine hero is.
Ripley is a highly intelligent character, realizes that about herself, and does not allow herself to be patronized or undermined. She does her job aboard the Nostromo like a legit boss. She knows procedure and protocol, and will follow it in order to protect her crew. Figuratively, she is protecting the ship from being willfully penetrated by a foreign object. This could be read as a commentary on rape. She is forcefully overruled, and we all know what happens next. Further commentary depicts male characters "forgetting" that Ripley is the senior officer. But because she is female, they feel they know better. I bet they wish they had followed her orders. Although much of what I've written deals with the masculine qualities of Ripley, her character would not have been as powerful a character if it wasn't for her feminine side as well. When all hell is breaking loose, she soothes the nerves of the crew and offers comfort. Exemplary motherly qualities. Had a man been in her role, then he would most likely have not exhibited such love for the crew. Her success as a hero has as much to do with the touch of a women as it does the chutzpah of a man.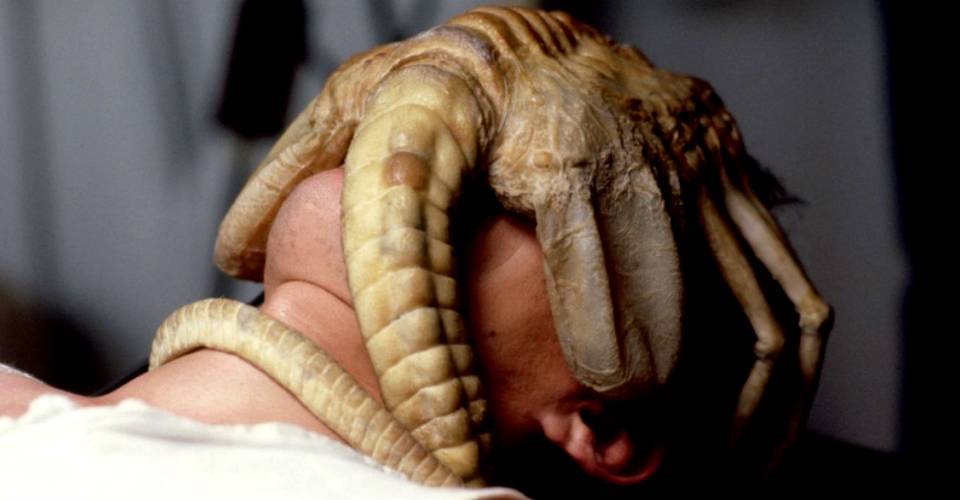 Another motherly quality found in Ripley is her persistent urge for the crew to function as a group. Through the brilliant cinematography, we are consistently shown a group that is fractures and continually fails to band together until it is too late. Interestingly, each character meets his or her demise because of a tragic flaw and failure to group together to function as ONE crew instead of self-centered individuals. Had the group functioned as one, then more may have survived. This hypothesis is witnessed in the Ripley in Act 3 because she essentially embodies all the good qualities found in the other characters (think Captain Planet). She combines what everyone did well into one character. That is why she is the final girl. Only by combining all the qualities of the crew was she able to go toe-to-toe with the Xenomorph killing machine.
There are actually three prominent female characters in Alien. Ripley, the Xenomorph, and The Nostromo. Although Ripley is our central character, I would be remiss to not mention the other two that could be analyzed individually themselves. Much like Ripley exhibits both masculine and feminine characteristics, so does the Xenomorph with a mouth that oscillates between vaginal and phallic in nature. And finally, The Nostromo ostensibly gives birth to all the astronauts at the beginning of the film; and therefore could be referred to as the mother ship. Playing around with gender does not stop there. The facegrabber impregnates a male character and he gives birth to the Xenomorph. Underscoring so many elements and conflicts in this film is this idea of subverting gender identity with the intent to horrify by tapping into primal heteronormative fears. And let's face it, child birth is terrifying.
The extent to which the special effects still hold up terrifying well in this motion picture is just one of many reasons why CGI can never replicate the way real like bounces off real objects and into the camera lens. Practical effects have literal depth and dimension–nothing simulated or recreated here. Practical effects offer the actors the opportunity to engage and interact with the world in which their respective characters live, work, play, and sometimes die. The single scene that stands out to me, and remains one of the best of all time is the "chestbuster" scene.
What an entrance! In addition to terrifying the audience, it threw the cast for quite the loop too; furthermore, this scene represents the first good look we have at the alien creature, even though it's in its infant stage. Interestingly, the actors were literally taken by surprise because they had a general idea of how the scene was going to play out, but they were not informed as to specifics. Suddenly, Kane begins thrashing around so violently that everyone has to hold him down on the table, requiring everyone to move in closely to the body (a prosthetic one at this point). Just as the crew is holding onto Kane tightly, the alien BURSTS through Kane's chest! His innards and blood spew everywhere! The actors' reactions are grounded in realism, because these are authentic, unrehearsed reactions, which only adds to the gravity of the entire scene. Genuine reactions. You cannot get that with CGI. I mean, how is one supposed to fear for their life when acting next to a tennis ball on the end of a stick or string???
Unfortunately, all the sequels failed to live up to the substantive nature of the original and devolve into a generic futuristic action-adventure series; but the original ALIEN delivered a nightmare-inducing "haunted house" meets Jaws movie set in the far reaches of space where "no one can hear you scream," and provided us with the breakthrough character of Ellen Ripley.
Ryan teaches screenwriting and film studies at the University of Tampa. If you like this article, check out the others and FOLLOW this blog! Interested in Ryan making a guest appearance on your podcast or contributing to your website? Send him a DM on Twitter or email him at RLTerry1@gmail.com! If you're ever in Tampa or Orlando, feel free to catch a movie with or meet him in the theme parks!
Follow him on Twitter: RLTerry1